Celena Donahue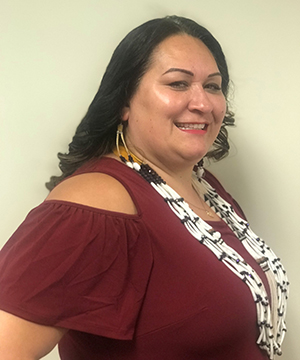 I am Pueblo Indian and my family is Hupa, Yurok, and Karuk. I was raised on the Hoopa Valley Indian Reservation in rural Northeastern Humboldt County.
I graduated from California State University of Sacramento. I am the Health Systems Manager, State & Primary Care Systems forthe American Cancer Society; West Region. My current positions includes high-level engagement with Federally Qualified Community Health Centers, Primary Care Associations, Indian Health Services, Tribal Primary care systems, Community Health Workers, Health Plans, State agencies, community-based organizations and regional/local networks.
I provide consultation and Quality Improvement coaching for implementation of evidence-based strategies and ACS cancer control programs. I have extensive knowledge in FQHC/IHS cancer statistics, data analysis, and disease tracking, experience in Tribal Outreach and Tribal Programs & Grants, experience in Talking Circles Facilitator for cancer prevention, and 17 yearsof Clinical Laboratory experience with knowledge of Pathology, Histology, Molecular, and Cytogenetics.