Help Ensure That More Californians Are Screened For Colon Cancer.
To save lives and reduce suffering from colorectal cancer in all Californians.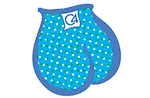 Screen Your Gut Save Your Butt
Run to defeat colon cancer. Please join us at Mission Bay on March 4th for the inaugural C4 5k run!

Grants
Apply for grants to improve access to diagnostic and treatment services for colorectal cancer.